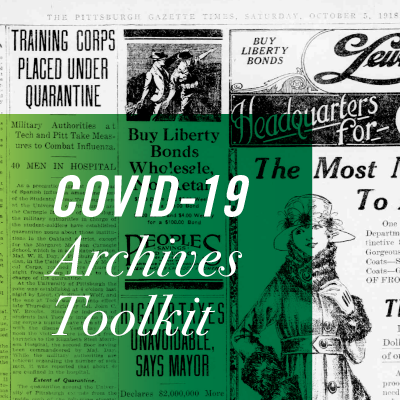 In times of uncertainty, it's important to preserve relevant materials so that those studying the past can help inform the future.  When it comes to the COVID-19 pandemic and its effects on the campus community, the University Archives needs your help doing just that.
The Archives are seeking campus-wide emails, websites, social media, and other digital works related to the impact of the pandemic on Carnegie Mellon University. Physical materials will be collected once campus activities resume. Members of the community interested in this project should consult the COIVD-19 Archives Toolkit for details. Please contact the University Archives with questions or comments: archives@andrew.cmu.edu.
"We're presently focused on collecting public information, because we can do so with no disruption to the work being done by faculty and administrators to protect students and ensure continuity of learning." - Julia Corrin, University Archivist.
Read more about this project in our library blog: University Archives Documents Unprecedented Times.