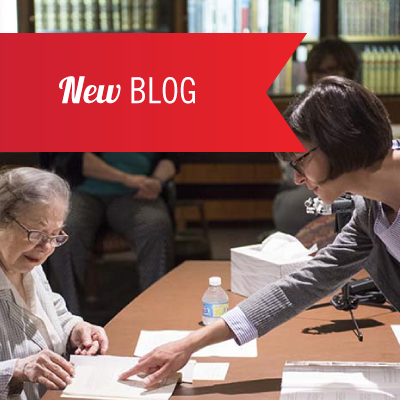 Carnegie Mellon is well-known for its creative and innovative talent, from the pioneering work of Herbert Simon and Allen Newell to the dramatic talent of student performers in Scotch 'n' Soda. The University Archives launched the Carnegie Mellon University Oral History Program early last year in hope of capturing first-hand the stories and experiences of students, faculty and alumni who lived historic moments—think StoryCorps with an academic edge. They record these conversations and preserve them in the University Archives for future generations, and all of the recordings are openly available for anyone to research and study.
The Carnegie Mellon University Oral History Program helps the University Archives to supplement and complement their document-based collections with the real-life memories and perspectives of those who experienced the history of our university. These interviews do not just inform listeners of the events' histories—they tell the story of how the events were experienced.
Read more about the Oral History Program, and listen to three recent interviews, in the latest Scotty Tales blog post.